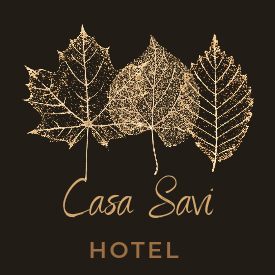 Natural heritage of A Coruña
Natural heritage of A Coruña
Galicia is one of the richest natural communities in Spain and the natural heritage of A Coruña never ceases to amaze its visitors as one of the most attractive places in the country. Thanks to the beauty and diversity of its forests and beaches, A Coruña is a unique place where you can distinguish different areas, each one with its own particular characteristics. Live A Coruña and come to discover its rich natural heritage with Casa Savi!
Ferrolterra
In this magical place we find the highest cliff in Europe, as well as unforgettable beaches and a legendary place that hides one of the most important Atlantic coastal forests, the Fragas del Eume. From Casa Savi we suggest you to discover Ferrolterra and its beaches, such as Perbes, the closest to the hotel, or Pantín, famous for the celebration of surfing championships, or the lagoons of Doniños and La Frouxeira. This is one of the places with the greatest natural heritage of A Coruña.
As Mariñas Coruñesas and Terras do Mandeo Biosphere Reserve
This city is protected by a historic lighthouse, a fertile region where the sea prevails. Its beaches and natural spaces, such as the Mandeo area, stand out. Also its heritage in which the Tower of Hercules is the oldest lighthouse in the world. In Casa Savi we know the importance of the natural heritage of A Coruña and As Mariñas, that is why we recommend you to visit it if you are in the area.
The Costa da Morte
Probably the best sunsets in Galicia - and perhaps in Spain - are in the Costa da Morte, an area of extreme beauty with great cliffs, long beaches and rocky mountains that shows an exceptional natural heritage of A Coruña.
Santiago de Compostela
The end point of all Galician pilgrimage routes is Santiago, a city that offers art, culture, history, beauty and gastronomy to its visitors. Its squares and monuments, its streets and buildings hide treasures worth visiting, but let's not forget that before arriving here, all walkers have crossed forests, valleys and mountains while admiring the natural heritage of A Coruña, which permeates everything during El Camino.
Muros and Noia estuary
The sea is once again the protagonist of this undisputed tourist destination that is preserved as a natural heritage of A Coruña thanks to its beaches and villages. If you want to enjoy a relaxing vacation we suggest you visit this wonderful place where you will find a historical-artistic site that shows the typical buildings of the traditional architecture of the sea, nestled in an urban design that offers all its charm.
If you want to discover all the natural heritage of A Coruña come to Casa Savi where you will find the best accommodation in the area and from where we will also inform you about all the proposals that Galicia offers its magical, wild and protected spaces. Visit the region and stay at Casa Savi, where you will find a family accommodation with an exceptional location in an environment with a rich natural, cultural and gastronomic heritage.
Visit our website to learn more about visiting and discovering the natural heritage of A Coruña.