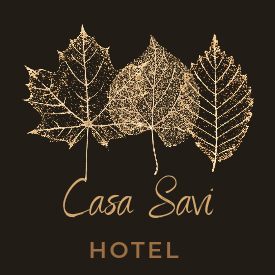 10 charming places in A Coruña
10 charming places in A Coruña
A Coruña is a province with a special charm, full of paradisiacal beaches, fascinating architecture and breathtaking landscapes. At Casa Savi we would like to introduce you to 10 charming places in the province of A Coruña so that you can get to know the region in depth and let yourself be fascinated by its charm.
1. Cabanas
We begin our list of the 10 charming places in the province of A Coruña with Cabanas, a municipality located in the low fertile lowlands of the river Eume. This beautiful village founded by the Counts of Traba in the 11th century stands out for its archaeological heritage, with a megalithic culture represented by 29 burial mounds and a necropolis with 21 funerary monuments, as well as manifestations of castreña culture reflected in the forts of Piñeiros, Regoela and Pico do Castro. This beautiful village also has a valuable architectural, cultural and natural heritage that is worth visiting.
2. Aranga
The municipality of Aranga has an important natural and cultural heritage that surprises everyone who visits it. It is one of the 10 charming places in the province of A Coruña thanks to its magical, wild and protected spaces. It has a wide range of art, architecture, churches, cathedrals, historical and artistic sites, archives and libraries, but also beaches, estuaries, parks, viewpoints and recreational areas that make your visit a pleasure for the senses.
3. Betanzos
One of the charming places in A Coruña that we cannot forget is Betanzos, a destination that surprises its visitors with a beautiful natural setting, as well as an important Gothic heritage. It is one of the most beautiful stops for pilgrims who are traveling the English route of the Camino de Santiago. Come and visit its walls, which date back to the 15th century, its churches and the rest of the emblematic buildings that make it up. Don't miss it!
4. Carral
In the north-central area of A Coruña we find Carral, a town organized around its 8 parishes and its various monuments and places of interest, which make this one of the 10 charming places in the province of A Coruña. Visitors can contemplate in Carral some examples of religious and civil architecture, together with the landscape and environment, such as the Pazo de Balbé, the Pazo das Cadeas, the church of San Pedro de Quembre, from the 19th century and erected on the remains of an ancient Roman chapel or the church of Santiago de Sumio from the 18th century. Its visit also allows us to enjoy various hiking trails, canoeing and other outdoor activities.
5. Pontedeume
Pontedeume is one of the most representative villages of the province. Located between A Coruña and Ferrol, it has a charm that is not found anywhere else in Galicia and has wonderful historical and cultural monuments that are worth knowing. Here you will find one of the best preserved Atlantic forests in Europe, the Fragas del Eume Natural Park.
6. Mugardos
In the region of Ferrol we find this coastal town that has many reasons to be visited, including its gastronomy, as its "octopus a la mugardesa" has earned a well-deserved fame. In addition, depending on when you travel you can join the Octopus Festival. Are you going to miss it?
7. Coirós
One of our 10 charming places in the province of A Coruña is Coirós, a town that shows several archaeological remains found within the council that testify that this was populated since the times of the castreña culture. The emblematic place is A Espenuca, where later it seems that there was a paleochristian monastery, destroyed in the V century. In addition to its history, it is worth visiting this village for its natural wealth, with such curious elements as the Muiño de Boqueixón, a beautiful old mill on the river Fervenzas.
8. Ares
Located on the shore of a beautiful inlet surrounded by beaches we find Ares, a town that is part of our 10 charming places in the province of A Coruña. Its beaches and coves are known in the region for their beauty, such as A Rampa, O Cruceiro, Seselle, Estacas and Centeás. If we want to do some sport, Ares has several hiking and mountain bike routes where you can enjoy its wonderful views, such as Montefaro, with the Rías Altas and the Atlantic Ocean as a backdrop.
9. Irixoa
In a transition zone between the plains of the Tierra Llana and the coastal regions of Mariñas and Ferrol, we find one of the 10 charming places in the province of A Coruña, where we can observe a landscape with a smooth profile that runs along the river Lambre, flowing into Ponte do Porco. In this village we find several interesting parishes, such as Ambroa dedicated to San Tiso, Churío to San Martiño, Mántaras to Santa María or Viña to Santa Eulalia, among others. It is undoubtedly a small village with a lot of charm.
10. Monfero
To finish our list of the 10 charming places in the province of A Coruña we go to Monfero, a village known especially for the Monastery of Santa Maria, located in the parish of San Fiz de Monfero, in a small valley where the river Lambruxo is born. It can be accessed through Pontedeume, but also from Betanzos through Irixoa. There are also several hiking trails linking the monastery with the Eume reservoir. The monastery, declared a Historic-Artistic Monument in 1931, was founded in 1134 under the Cistercian Order, built between two chapels of great popular devotion in the area: the chapel of San Marcos and the Virgin of Cela. In the following centuries there were several architectural reforms with the new Renaissance and Baroque style, resulting in a work worthy of being visited.
A Coruña is a pleasant province to visit both in summer and winter, as its various villages invite us to enjoy both rural and holiday tourism. Around its immense coastline we find unique landscapes and natural and cultural heritage worthy of being admired. Casa Savi is the ideal place to stay if you are traveling to Galician lands to discover 10 charming places in the province of A Coruña that will not leave you indifferent. Make your reservation now and come to discover them!