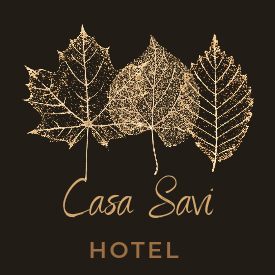 All Saints' Day Getaway
We are just a few weeks away from the All Saints and Pilar holidays, and to celebrate the occasion we want you to disconnect at Casa Savi, the ideal place to explore the north of A Coruña, enjoy exceptional plans and experience unique sensations. For this, we have prepared a special promotion, don't miss it!
Disconnect in Casa Savi and explore the north of A Coruña. During these 5 days get ready to live moments to remember. During the bridge of All Saints and the Pilar you will know the Serra da Capelada or Cape Ortegal, among other impressive places. The getaway includes accommodation for 4 nights in Casa Savi with full board, plus days of active tourism for 4 days.
With our special promotion for the All Saints and Pilar holidays you can enjoy every day of an activity in a different place, transport included, and all of them are guided by experienced staff. We start on Friday, in which we will make a small briefing where we will explain the activities we will do.
What is included in the special pack for the All Saints and Pilar long weekend?
In this getaway you will enjoy accommodation for 4 nights at Casa Savi, but also includes delicious breakfasts, lunches and dinners, so you do not have to worry about anything.
All our activities are of medium difficulty, coordinated by authorized guides who will accompany us throughout the day. We pay attention to everything that can happen, that's why we are prepared with accident insurance and medical kit, and we also include transportation during the activities!
What activities will we do?
Friday
This getaway begins on Friday afternoon, when we will explain the activities that will take place during the 4 days of the circuit.
Saturday
This day we will start our tour at 9 am to Serra da Capelada, where we will find one of the highest cliffs in Continental Europe. Its highest peak is Vixía Herbeira, 620 meters above sea level. From there you can appreciate the grandeur and magnitude of the cliffs, which are the highest after the Norwegian fjords and offer breathtaking views of the Atlantic Ocean and the rugged coastline in the vicinity of Santo André, one of the most exceptional of the European coastline.
We will also make a 13 kilometers trekking, soft, towards Santo André de Teixido in continuous descent, crossing magical Fragas, full of life and mystery. We will have lunch at Taberna Hermanos Bouza in San André de Teixido and in the afternoon we will start our return to Casa Savi, where we will be welcomed with dinner served.
Sunday
This day is perfect for touring the architectural, cultural and historical heritage of this magical area. Castles, monasteries and mámoas await us with their legends in the surroundings of the Natural Park of Fragas del Eume, Villa de Betanzos, where we appreciate the Romanesque and Gothic in all its splendor.
We will enjoy a wonderful meal at La Taberna do Vimeiro, to later continue the heritage route. We will return to the hotel where we will rest and enjoy dinner at the Vello Parrulo Restaurant, a marvel!
Monday
Today's route will take us to the Serra do Forgoselo, also known as the Galician Highlands, a space full of contrasts in which we can observe wide valleys crossed by small streams, with a scrubland in which alternate pine forests, forests, brañas and small hills, all dotted with granite rocks of different shapes and sizes that originate a set of a soft and quiet beauty.
Later, we arrive at Curro del Forgoselo, where the "rapa das Bestas" festival is celebrated. We will have lunch next to a "mámoa", a Celtic funerary monument, and we will finish this route to reach the hotel and visit Los Molinos restaurant, where dinner will be served.
Tuesday
The last day we will visit the military history of Mugardos and Ferrol, the Castle of La Palma and San Felipe, to finish the day in the naval museum of Ferrol, completing an itinerary of culture, nature and incredible landscapes.
From only 350€ per person you can enjoy the bridge of All Saints and the Pilar from 8 to 12 October and from 29 to 1 November. Do not miss this opportunity and make your reservation now!